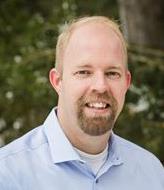 Over 25 years experience of business, property and sales management in the horticulture and agricultural industry in Canada.
Let Alroy help you navigate the purchase of your Agri-business in Ontario, whether that's a small hobby farm, greenhouse, garden centre or large cash crop acreage property for expansion.
When you buy an agricultural property you are getting more than just a business. Your enterprise is usually where you live and creates a lifestyle that becomes who you are — but you understand that comes with the territory in this industry, because you are a passionate, driven and savvy person that needs a team of people who feel the same way you do about the business.
That means you need a Realtor with unique knowledge and intimate experience in the industry! Alroy knows that Rural Ontario presents a wide range of opportunities and challenges and the best businesses need a trusted advisor to help dreams grow while navigating water issues, zoning implications, drainage, and many others. All of these issues matter where, when and what type of property you purchase and can make or break a business.
Alroy completed the Horticulture Technician program at Niagara College and has worked in various fields of the horticulture and agricultural markets for over 25 years. Alroy has a reputation for being a good listener and looking at situations from all angles, while creating the right strategies that perfectly fit buyers and sellers.

Alroy supports local farmers and business as a way to boost the local economy and is a firm believer in offering professional services with honesty and integrity.

Call Alroy today for a free estimate, inspection or to preview a list of properties that are right for you!